What?
System-on-Chip (SoC) Hub is a joint effort between Tampere University and companies to design new SoCs for 6G, AI, imaging and security applications. It gathers stakeholders and fosters innovation among companies in applications such as intelligent machines and edge computing. It boosts SoC design competence from application requirements to chips and completes the overall expertise in embedded systems and microelectronics in Finland.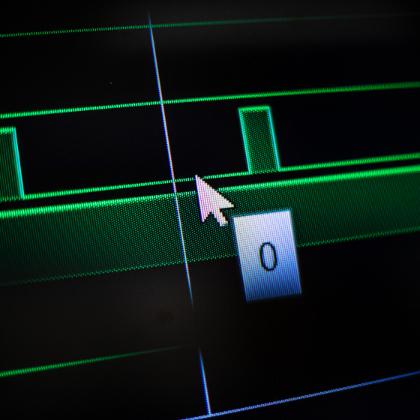 We bring the key players in System-on-Chip development together and help companies increase their
competitiveness.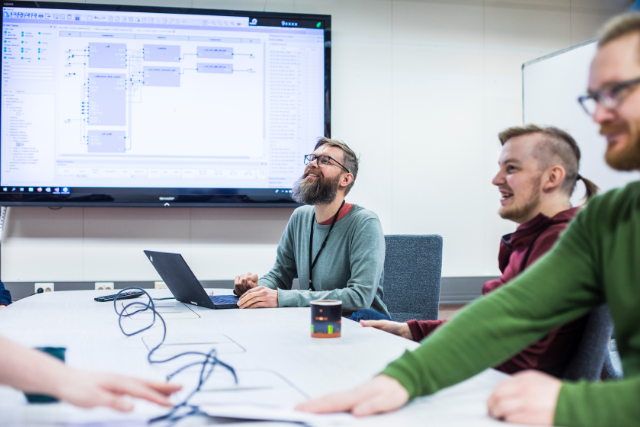 We respond to the ever-growing
demand for high expertise in
System-on-Chip design.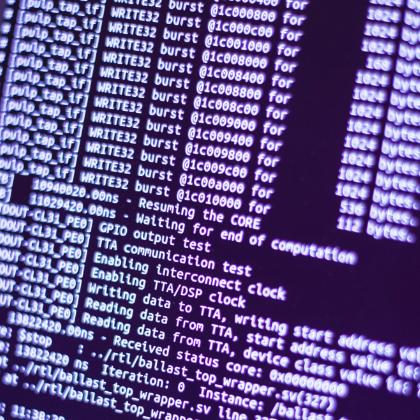 We contribute to European
technological sovereignty.
Why?
SoCs have become a critical enabler in developing vehicles, machines, industry and IoT devices. They offer improved performance for edge computing and fast communications applications, reduced energy consumption in data centres for applications such as AI computing and are crucial for increasing platform security.
SoC Hub helps companies to stay competitive and differentiate in industry where general-purpose computing is nearing the end.
There is an ever-growing demand for high expertise in System-on-Chip design, and SoC Hub will respond to this. It consists of several parts that benefit from each other: expertise, knowledge, tools, assets, connections, people and business.
Who?
SoC Hub is based on tight cooperation between Tampere University, large enterprises, small and medium-sized companies and other research organizations. It brings together the key players (researchers, students and companies) to establish Finland's first ecosystem for SoC design.
SoC Hub will help integrated chip companies develop their competence to the next level. Conventional industry will be encouraged to take the next step to differentiate in their market through their own customized SoC. For new businesses, SoC Hub will serve as a solid knowledge and expertise base for establishing local offices and new operations in Finland.